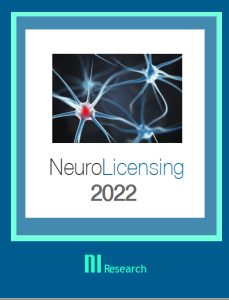 NeuroLicensing 2023 has been released. It is completely revised and updated, featuring:
Analysis of current trends in CNS deal activity and parameters
Candid assessments of the major and midsize companies involved in CNS inlicensing: Who is seeking assets in which therapeutic areas, and their exclusions; Which companies are the strongest inlicensing candidates in specific areas.
Corporate licensing agendas and performance are reviewed and appraised.
Companies with full licensing appraisals: AbbVie, Biogen, Boehringer Ingelheim, BMS, Ipsen, JNJ, Lilly, Lundbeck, Mitsubishi Tanabe, Neurocrine Biosciences, Novartis, Otsuka, Roche, Sanofi, Servier, Sunovion, Takeda, UCB Pharma.
Watch List: Biohaven, Karuna.
NL 2023 also appraises the licensing appeal of programs loosely categorized under the 'Psychedelics' umbrella for mid-size and large Pharma.
NL 2023 provides a vital, comprehensive resource for teams on both sides of the transaction, both licensors and licensees.107 pages. Released February 2023. Five-user (within one Company) subscription license:$4500.